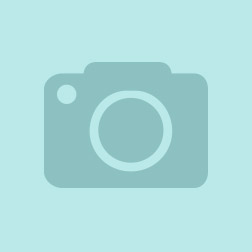 EcoTopic / Project Category
Education & Awareness, Habitat & Wildlife, Outdoor Education & Leadership
Project Goal Summary
Project SEED is an applied eco-leadership development initiative centered on environmental sustainability and eco-wellness. Through this project, three UNO students will complete National Wildlife Federation (NWF) Campus EcoLeader Certification by cultivating and maintaining three on-campus greenspaces that support native biodiversity and campus sustainability efforts. In addition to providing signage meant to educate the campus community on the contents and ecological benefits of each greenspace, the students will incorporate signage that promotes eco-wellness.
Project SEED has four primary goals: 
Develop three NWF Campus EcoLeaders

Cultivate three on-campus native greenspaces that support campus sustainability efforts

Introduce principles of eco-wellness into the greenspaces

Research the impact of project initiatives on the EcoLeaders' personal and career development
Introducing native plant species into campus greenspaces reduces needed grounds-keeping and maintenance efforts and also creates habitats for native wildlife and insect species. Additionally, such greenspaces provide opportunities for the campus community to experience and commune with the natural elements of campus in ways that support positive mental health and wellness.
Project SEED will combine efforts promoting sustainable natural infrastructure elements on the UNO campus with opportunities for three students to participate in applied project-based learning. Outcomes of the project will inform future student-led sustainability projects, as well as a preliminary understanding of how these projects impact participants' personal and career development.
Project Location
2000 Lakeshore Drive
New Orleans, LA 70148
United States
Project Goals and News
An urban-serving university, the University of New Orleans is nested the middle of a metropolitan area. The campus sits on land that was originally marshland and swamps that were filled in the 1920s as part of the New Orleans Lakefront Project (Lakefront Management Authority, 2021). After nearly 100 years, the area which was once a native habitat now includes a university, an airport, residential neighborhoods, businesses, roads, and parks protected by a man-made levee. Pavement, buildings, non-native turfgrasses, and other non-native ornamental plantings dominate this space now, rather than the native ecology that once supported native wildlife and insects. Additionally, with UNO's proximity to the coast, the campus and surrounding area inadequately support the migratory patterns of wildlife and insects (e.g., Monarch butterflies).
            In addition to the lack of biodiversity support, existing landscaping does not support urban stormwater management issues and requires extensive upkeep and expense (i.e., maintenance staff, lawn care, chemical pest management applications, and seasonal planting; Urban Conservancy, 2021). The UNO Master Plan (2021) identifies stormwater management as a critical issue for campus, with frequent rains leading to nuisance flooding on and around campus. Reliance on chemical pest controls can compound when nuisance flooding diverts these chemicals into groundwater.
          The primary design of Project SEED is centered around training three student leaders based on the NWF EcoLeader model and leveraging their leadership in the development of three native habitats on campus. Collaboration between the student leaders and the PI is aimed at bolstering community engagement with the greenspaces. Native plant selection may vary based on the exact location and growing conditions (i.e., sunlight, drainage) of the habitats, but the plant list will include host and food plants for pollinator insects, food plants for birds and native wildlife, and plants that aid with water management and drainage. Additional elements, such as water sources and shelters, will be determined based on the requirements for the applicable habitat certification (e.g., La. Certified Habitat Program, NWF Certified Habitat program, Monarch Watch). Potential locations will be in high foot traffic areas to maximize visibility, such as pedestrian corridors around the Earl K. Long Library, the University Center, or Milneburg Hall.
          Project SEED will result in both tangible and intangible outputs. The current scope of the project includes attention to the following performance measures / outputs:
Completed certification for 3 NWF EcoLeaders

Completed certifications for 3 native habitats

Tracking the number of volunteer and educational events hosted

Tracking the number of UNO students, faculty, and staff involved

Tracking the number of community members and organizations involved

Tracking the number of resulting presentations and scholarly products
Tag Your Project
native plants, ecoleadership, sustainability, ecowellness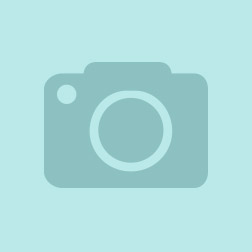 Date Last Modified:
Aug 23, 2022
Certify Your EcoLeader Project
Are you ready to certify your project with National Wildlife Federation and share your positive impact on the environment?

CERTIFY YOUR PROJECT