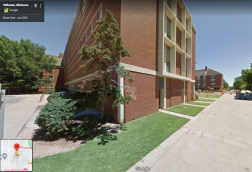 EcoTopic / Project Category
Campus & Community Policy, Education & Awareness, Habitat & Wildlife
Project Goal Summary
This project is a collaboration between the Office of Sustainability and Landscape Services within the broader department of Facilities Management at Oklahoma State University. This project will result in a biodiversity garden installed at OSU that meets the goals for wildlife conservation and previous goals outlined in the OSU Landscape Master Plan. To meet these goals, the garden will include exclusively native plants that provide a variation of heights as well as nectar and/or pollen for pollinators. Our garden will also provide sanctuary for wildlife in the form of an insect hotel, a brush pile, and a water source. This garden will be located in a central area of campus with signage and social media campaigns to educate students on wildlife conservation, the importance of biodiversity, and what these two things look like in Oklahoma. 
Project Location
Stillwater, OK 74074
United States
Project Goals and News
Stillwater, Oklahoma is an urban city whose population significantly consists of college students. The university in this town, Oklahoma State University, boasts about 30,000 undergraduate and graduate students. Consequently, there is great potential to bring projects onto campus that teach students about otherwise unseen aspects of nature and ecology. Therefore, the main challenge we see is that many people do not see the complex ecological symbiosis present in nature either because of urbanization or habitat fragmentation making typical interactions impossible. 
We want to address this challenge through our project, a biodiversity garden. The first installment of this garden will consist of an insect hotel and a water feature. This hotel will be a safe space for insects like solitary bees that may not have safe habitat nearby due to the manmade structures of campus. This garden is a collaboration between the OSU Office of Sustainability and several professors who we hope will use the garden as a research and teaching space. Overall, this garden serves to be a safe space for threatened species as a living teaching exhibit for students and faculty to learn about the importance and beauty of wildlife ecology. 
Tag Your Project
habitat, biodiversity, college, campus, ecology
File #1
OSU Biodiv Garden
This document is our working master document with all notes and ideas of our project
2204 KB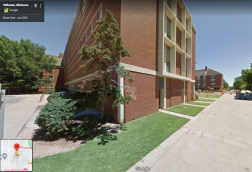 Date Last Modified:
Dec 11, 2021
Certify Your EcoLeader Project
Are you ready to certify your project with National Wildlife Federation and share your positive impact on the environment?

CERTIFY YOUR PROJECT