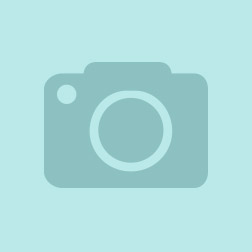 CORE REQUIREMENTS
You need a total of 30 points, 5 core requirements and 25 electives (1 point for each action checked). We recognize that this list might be overwhelming, but once you start reading through, we are sure you will see that you have already been doing a lot of this work!
EcoLeader Project URL (project must be hosted in NWF EcoLeader community to be eligible for certification)
https://www.nwfecoleaders.org/forms/item/58/843
Core Requirements
1. Developed an EcoLeader profile, including my personal EcoMission., 2. Contributed to a project in one or more of the following ways: created or added to the EcoLeader project profile, project updates pages, and/or the application for certified project status. Project name and URL are listed below. (All projects must be hosted on EcoLeaders site to be eligible for certification), 3. Informed myself of leadership models and principals in one or more of the following ways: Read articles on leadership, participated in an NWF EcoLeaders webinar series, and/or participated in equivalent program offered by other organizations., 4. Encouraged the wider EcoLeaders community by contributing an idea, question, comment, article, video or photo in the community related to my or others' projects, or to relevant leadership topics., 5. Sought a basic understanding of sustainability and biodiversity by reading one of the following resources (listed below and linked in the resource box on the right) and providing your top three reflections in the box below.
Reflections on sustainability and biodiversity readings
Protecting and enhancing the Earth has become part of my personal and professional mission. The Earth Charter was especially fascinating, as it highlights our global interconnectedness and the need for a unified human mission of protecting and enhancing our environment. I've managed to begin working this into my personal life through activities at my own home and in community service, as well as in my professional life by helping to promote careers in sustainability-related fields through my career counseling work. Supporting biodiversity has been a very fulfilling journey from creating native plant habitats at my own home and working to educate others on how to support biodiversity.
PLAN
VISIONING, PLANNING OR RESEARCH
Identified a need and invented a project to address it., Clarified project outcomes and measures of success., Identified potential risks and strategies to address them., Designed or tested strategies and tactics., Developed short and long-term goals and specific activities to achieve them., Researched or tested options (including various technologies, vendors or costs)., Investigated similar projects, Facilitated a team of people to define a vision for the project (or coordinated a planning charrette).
RECRUITING OTHERS
Recruited one or more other individuals for the core project team., Recruited volunteers to help with the project (beyond the core project team)., Met with organizational superiors or staff and received support for the project., Recruited representatives from one or more departments or organizations as advisors, board members, or in other leadership capacities.
BUDGETING AND FUNDRAISING
Developed a budget for the project (expenses regarding materials, promotions, etc.), Applied for a grant for the project., Secured in-kind or monetary donations from businesses.
DO
PROJECT MANAGEMENT AND LOGISTICS
Developed a project management plan with timeline and assigned tasks to team members. , Secured use of building space, land, goods or services., Kept a team up-to-date regularly over the course of the project., Documented and maintained a calendar for the project or managed scheduling for key meetings., Worked with the team to prioritize ideas for the project.
EDUCATION, TRAINING OR OTHER SUPPORT
Educated myself through reading, participating in a leadership or skills training and/or earning a related credential., Offered or attended a diversity training or spoke up to encourage a diversity of view and perspectives.
Facilitated a situation that required conflict management skills., Prepared a checklist of items to bring to an event.
PROJECT ADVOCACY AND NETWORKING
Hosted in-person gatherings in support of the project to foster relationships among project participants and other interested individuals., Attended events to meet new people who could help with the project or to build reciprocal support around similar aims or research events for our team to attend to advance the project., Prepared promotional print or web materials.
COMMUNICATE
MARKETING, COMMUNICATIONS, AND TELLING THE STORY
Prepared a document or website that explained the project vision and accomplishments., Hosted an in-person gathering to share the project with others., Reached out to diverse groups in the community that had not been previously engaged in the project., Created posters, banners, illustrations or other visuals for the project.
MEASUREMENT, EVALUATION AND REPORTING
Designed or conducted a formative, summative, goals-based or goals-free evaluation of the project., Took photos or videos before, during and after project, securing any necessary releases for use.
SUSTAIN
CELEBRATING AND RECOGNIZING
Arranged for incentives such as scholarships, monetary prizes, promotions, or other.
CULTIVATING ENERGY AND RENEWAL
Cultivated a mentor or sought advice from others to help manage my personal and professional growth., Participated in a professional association or other support group of individuals who have similar goals, opportunities and challenges.
Date Last Modified:
Oct 3, 2022