Family and Youth Initiative Storm Drain Painting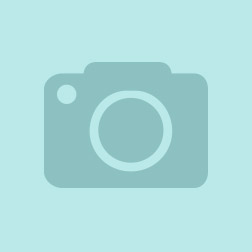 CORE REQUIREMENTS
You need a total of 30 points, 5 core requirements and 25 electives (1 point for each action checked). We recognize that this list might be overwhelming, but once you start reading through, we are sure you will see that you have already been doing a lot of this work!
EcoLeader Project URL (project must be hosted in NWF EcoLeader community to be eligible for certification)
http://www.nwfecoleaders.org/forms/item/61/689
Core Requirements
1. Developed an EcoLeader profile, including my personal EcoMission., 2. Contributed to a project in one or more of the following ways: created or added to the EcoLeader project profile, project updates pages, and/or the application for certified project status. Project name and URL are listed below. (All projects must be hosted on EcoLeaders site to be eligible for certification), 3. Informed myself of leadership models and principals in one or more of the following ways: Read articles on leadership, participated in an NWF EcoLeaders webinar series, and/or participated in equivalent program offered by other organizations., 4. Encouraged the wider EcoLeaders community by contributing an idea, question, comment, article, video or photo in the community related to my or others' projects, or to relevant leadership topics., 5. Sought a basic understanding of sustainability and biodiversity by reading one of the following resources (listed below and linked in the resource box on the right) and providing your top three reflections in the box below.
Reflections on sustainability and biodiversity readings
The Earth Charter is a great start, but it feels rather out of date. It does not mention climate once, and the immediacy of the climate crisis would be a great reason to update the Charter. That said, it is inspiring and progressive in including a focus on social justice.
PLAN
VISIONING, PLANNING OR RESEARCH
Identified a need and invented a project to address it., Clarified project outcomes and measures of success., Investigated similar projects
RECRUITING OTHERS
Recruited one or more other individuals for the core project team., Recruited volunteers to help with the project (beyond the core project team)., Recruited representatives from one or more departments or organizations as advisors, board members, or in other leadership capacities.
BUDGETING AND FUNDRAISING
Developed a budget for the project (expenses regarding materials, promotions, etc.), Applied for a grant for the project.
DO
PROJECT MANAGEMENT AND LOGISTICS
Developed a project management plan with timeline and assigned tasks to team members. , Secured use of building space, land, goods or services., Organized materials, goods or services needed for volunteer service. , Kept a team up-to-date regularly over the course of the project., Created a back-up plan in case the project faced challenges.
EDUCATION, TRAINING OR OTHER SUPPORT
Educated myself through reading, participating in a leadership or skills training and/or earning a related credential.
Facilitated a situation that required conflict management skills., Prepared a checklist of items to bring to an event.
PROJECT ADVOCACY AND NETWORKING
Wrote a letter to or met with political representatives related to the project., Attended events to meet new people who could help with the project or to build reciprocal support around similar aims or research events for our team to attend to advance the project.
Prepared promotional print or web materials., Prepared a checklist of items to bring to an event.
COMMUNICATE
MARKETING, COMMUNICATIONS, AND TELLING THE STORY
Reached out to diverse groups in the community that had not been previously engaged in the project.
Contributed to one or more EcoLeader forums. , Took photos or videos at project events, and secured releases for their use.
MEASUREMENT, EVALUATION AND REPORTING
Took photos or videos before, during and after project, securing any necessary releases for use., Developed a project report including goals, progress, challenges, lessons learned or next steps.
SUSTAIN
CELEBRATING AND RECOGNIZING
Arranged for incentives such as scholarships, monetary prizes, promotions, or other.
FOSTERING REFLECTION AND CONTINUOUS IMPROVEMENT
Reviewed and revised plans, goals, or policies.
Other: Add up to three other actions that you think are important:
Included a maintenance plan for the next year, upon which, it will become the responsibility of the Anacostia Watershed Society.
Date Last Modified:
Dec 9, 2019