Get your wheels ready! Bike events at #GMU!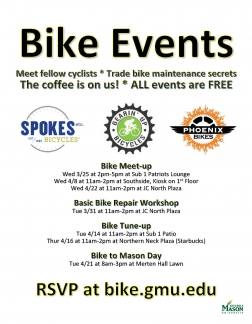 EcoTopic / Project Category
Transportation
Project Goal Summary
Are you a bike enthusiastic, beginner, pro, inspiring champion, or somewhere in between? Check out these bike events at George Mason University!


ξ
Please let me know if you would like to participate! Everyone is welcome to joins.ξ

If you have any questions, please feel free to contact me at HalaBarmil@gmail.com
Project Location
George Mason University
4400 University Drive
Fairfax, VA 22030
United States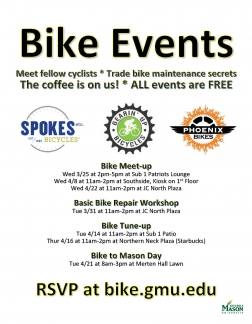 Date Last Modified:
Jan 13, 2015
Certify Your EcoLeader Project
Are you ready to certify your project with National Wildlife Federation and share your positive impact on the environment?

CERTIFY YOUR PROJECT