Christina Rinas; PhD Student; University of Sherbrooke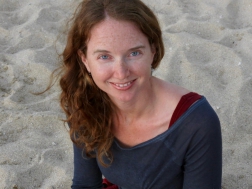 Description
Christina is a PhD Student at the University of Sherbrooke, studying lichen and moss ecology. As a Campus Ecology Fellow in 2013, Christina studied vegetation changes in Alaskan alpine tundra.
The National Wildlife Federation EcoLeaders Career Center is celebrating the motivating stories and career accomplishments of young professionals making their names (and a difference) in the sustainability movement. NWF EcoLeaders staff has interviewed this group of change-makers and rising stars that we call "The EcoLeaders Top 50 Inspirations."
David Corsar: Looking back at your experience with NWF, how has participation as an NWF Fellow help shape your career path?
Christina Rinas:
My
participation as an NWF fellow
gave me the opportunity to connect with other people who are also interested in science and sustainability. Also, being a former NWF fellow shows potential employers that I am serious about my work and research.
DC: What was the top thing that you learned in your professional development with NWF?
CR:
Having to produce reports and updates was valuable because it helped me plan a schedule to achieve my goals each month.
DC: What are you up to these days? Where are you working or studying now?
CR:
After finishing my MS in Alaska I worked for the
National Park Service
for a couple of years. This summer I am starting a PhD program at the
University of Sherbrooke
in Quebec where I'll be studying lichens and mosses. For my MS research I studied how woody vegetation is expanding upslope in the mountains of Alaska. Similar changes have also been observed in temperate forests. I am curious to see how these change relate to the composition of lichens and mosses that grow on trees.
DC: What would you say is your personal mission for sustainability?
CR:
There are two topics that are important to me right now. The first topic is creating baseline data sets and observing how ecological communities are responding to global climate change. For example, increasing shrubs in an ecosystem can influence wildlife habitat and ecosystem services such as nutrient cycling. I want my research to help people better understand how our environment is changing.
The second topic is preserving biodiversity. I am particularly concerned about rare, endemic, and endangered species. I think that protecting habitat, such as National Parks and other public lands, is the one of the most important things we can do to protect these species. For example, the only known extant population of the grass Guadalupe fescue is found in Big Bend National Park. Second, the USFS in Alaska manages barrier islands containing coastal dunes. Coastal dunes are uncommon in the state and the dunes on these islands support plant communities that are rare in Alaska.
DC: What motivated you to begin this path?
CR:
My research at the
Alaska Pacific University
on how shrubs are increasing in the uplands motivated me to continue research. My work with the National Parks and on other public lands motivated my concern for preserving biodiversity.
DC: Who are your primary "influencers" or inspirations in the sustainability movement?
CR: My inspiration and motivation has always been the National Parks and other public lands. When I was an undergraduate I did an internship in Yosemite National Park. It completely changed my life and led me down the path I'm on today.
DC: Did you have any mentors or career coaches assist you in developing your career path?
CR:
Several. I worked with a great group of professors and students when I was in Alaska. My supervisors at the National Park Service were all also wonderful.
DC: What made those mentorship relationships work?
CR:
I think that having a shared goal is important.
DC: How important do you feel obtaining project-based leadership experience is when entering the workforce?
CR:
It's definitely important. Having leadership experience makes you better understand how to accomplish goals on time and take responsibility for delivering the product you promised. When it's not your turn to lead it makes you more understanding and sympathetic to your supervisors.
DC: What would you recommend to students who want to make a difference for sustainability in your sector?
CR:
Vote. Support candidates that endorse funding for science and protecting habitat..
***  
Sector
Habitat and Wildlife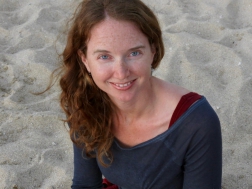 Date Last Modified:
May 30, 2017