Andrew Kamerosky; Ph.D. Student and Research Assistant; Florida Atlantic University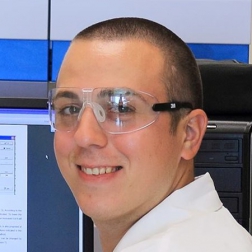 Description
The National Wildlife Federation EcoLeaders Career Center is celebrating the motivating stories and career accomplishments of young professionals making their names (and a difference) in the sustainability movement. We're calling this group of change-makers and rising stars "The EcoLeaders Top 50 Inspirations."
Interviewee: Andrew Kamerosky
Ph.D. Student and Research Assistant
Florida Atlantic University
Interviewer: David Corsar, NWF
Andrew is Ph.D. Student and Research Assistant,
Florida Atlantic University
. As a Fellow, Andrew helped foster the
integration of sustainability
into the Bethune-Cookman University campus community and create a zero-emissions building for the Integrated Environmental Science (IES) Department.
David Corsar: Looking back at your experience with NWF, how did participation as a Fellow help shape your career?
Andrew Kamerosky:
I think in the broad sense, the most significant impact was to my understanding of how environmental issues are approached and dealt with. Before my NWF fellowship, I largely focused on a governmental perspective to managing environmental issues. So all through my undergrad to my masters, I was always looking at how my research could focus on improving that governmental approach – improving regulations, the accuracy of modeling, and things like that. But after the fellowship, gained an experience in how those kinds of issues are infinitely more complicated. Most importantly, also how vital it is to involve stakeholders and NGOs, like NWF, to be part of the process and then how they can influence and do what the government couldn't do.
So, in that sense, it's not necessarily a traditional career path. I'm in academia working on my Ph.D. My dissertation has been fundamentally influenced by my time as a NWF fellow. I'm building a large scale social and economic model of climate change impacts on South Florida. The model involves not only what the regulatory agencies can do, but also how the NGOs, from the
Florida Wildlife Federation
to the
CLEO Institute
, can alter and impact the long-term future of South Florida.
DC: What was the top thing that you learned in your professional development at NWF?
AK:
I'm trying to think of something that isn't too cliché, but realistically speaking, the strongest experience that stuck with me was building, maintaining, and utilizing networks. Over the course of the fellowship, from being in DC and participating with other groups such as
Outdoor Nation
, I had opportunities to meet such a variety of people. Throughout, it was emphasized that learning how to keep track of everyone, utilize these groups, and continue to build your networks was vital to your professional career.
DC: What are you up to these days? Why did you choose to study and work at Florida Atlantic University?
AK:
I had my fellowship while at
Bethune-Cookman University
, and the reason that I moved on to FAU was that I was searching for a Ph.D. program that would support my career goal of being a research or lecture professor of environmental science or studies. FAU was very appealing because I had already worked with the university on South Florida issues, so it was a university I was already familiar with and it made sense to apply there.
At FAU, I'm working on my Ph.D. in
Geoscience
. As I mentioned, my dissertation is on largescale socioeconomic modeling. My day-to-day work included being a Research Assistant for the
Center for Environmental Studies
. Of the many projects at CES, the research and education of the impact of sea level rise on South Florida is a priority. I'm also a Lab Assistant for the department's water quality lab where I work with students on their research projects and maintain a variety of lab equipment.
DC: What would you say is your personal mission for sustainability?
AK:
I would say that I try to live my life as sustainably as possible and to use my experiences to better educate my friends, family, peers, and students to live sustainable lives as well. For instance, I live in South Florida without a car, which is challenging. I bike everywhere and make extensive use of public transit. Oddly enough, South Florida has a light rail – it runs from West Palm Beach to Miami International Airport. Through such experiences, I try to approach sustainability from a minimalistic lifestyle perspective. I do what I can to avoid consuming energy.
DC: What would you say motivated you to begin on this path?
AK:
My undergrad was at
Dickinson College
in Carlisle, Pennsylvania. There is a student housing option that we referred to as The Treehouse – the proper name is the
Center for Sustainable Living
. It is basically a group of likeminded students who opted to live in a LEED-certified sustainable dorm and focus on how they could be college students that could live sustainably not just at home but on campus.
My degree was in environmental studies and science. Through the program we covered environmental management as well as sustainability and efficiency issues in a broader scale. At Dickinson, I worked on many sustainability programs; for instance, one was a
biodiesel production program
where we converted used vegetable oil into a diesel alternative which powered the school's diesel vehicles, like trash trucks.
DC: Who are your primary "influencers" or inspirations in the sustainability movement?
AK:
The most influential person was actually another NWF Fellow - Christopher Castro. He is based out of Orlando, Florida. He founded the
IDEAS
program at UCF and developed it into an international program to provide education and opportunities for sustainable solutions. So, working with Chris was definitely a motivation plus to see the amazing things he's done in the last couple of years.
Another influencer was my professor Dr. Michael Heiman at Dickinson. He was more of a skeptic; he often encouraged us to take a critical point of view of sustainability options and programs to better evaluate and tease out the most efficient and effective methods. His main focus was the life cycle analysis of hydrogen fuel cells. He noted that, for the most part, they weren't as efficient or effective as other options out there.
Between the two of them, Chris really came from an "everything is possible" mindset, where Dr. Heiman came from a "be sure that you take everything with a grain of salt" perspective.
DC: Have you had any mentors or career coaches assist you in developing your career path?
AK:
In the most literal sense that would be my Master's advisor Dr. Hyun Jung Cho and program director Dr. Michael Reiter at
Bethune-Cookman University
. Between the two of them, they had the most influence over my professional career path from academia to the public and private industries as well. For the most part, it was the literal sense of them being my advisors, but also they provided a lot of their own energy and time to help develop me as a successful student.
DC: Do you plan to seek out opportunities to act as a mentor yourself or mentee again?
AK:
At FAU, there are several programs and opportunities to foster those kinds of relationships. The university developed an
undergraduate research journal
that students can submit to, and then graduate students and professors act as the reviewers. So we get to work with the students in helping them shape their research and develop it for publishing. And then, within my department, I work with a number of student research projects and provide project evaluation or help with gathering data.
DC: The NWF EcoLeaders program emphasizes acquiring project-based leadership and project management experience. Individuals across the country are working on various projects that align with their skills and interests, and we provide resources for best practices in project design and management and give them a platform to communicate and support each other. And then they can apply for and receive a certification of their leadership development and project management experience. How important do you feel obtaining project-based leadership experience is when entering the workforce?
AK:
I'm biased in the sense that, working in academia, pretty much everything is project-based. I can't think of a single thing in my day-to-day life that isn't associated with either a research project or an operational project that is organized around a central problem or functional solution.
AK: I feel like project-based approaches to problems make the most sense, especially in the benefits provided by the division of labor and incorporating multiple members with the ability to apply various backgrounds. You can approach problems from an interdisciplinary and multidisciplinary perspective. It seems to me that it's more effective to approach problems as a project group than from a one-person do-it-alone type of approach.
DC: What would you recommend to students who want to make a difference for sustainability?
AK:
In the larger sense, not just for sustainability, I would say it's important to read the news every day. And when I say "the news," I mean everything from newspapers, magazines, blogs, academic journals, or any other kind of information sources. It provides the opportunity to be up-to-date with developments, new research, and eventually you start broadening your news sources allowing you to potentially find a blog or source that covers sustainability from a perspective that you may have never seen before. That might provide more viewpoints on an issue and help you form a better informed response.
In addition to that, it helps keep you up-to-date with the changing lingo and the jargon of the field. This can be beneficial when you apply for new jobs, in particular in the interview process, for you to show that you are familiar with the latest developments and terminology.
DC: That's great advice. That was my last question; is there anything else you'd like to add?
AK:
Overall the NWF Fellowship program was a fantastic opportunity that provided me with several instances to meet people from different parts of the country that I never would have had a chance to. There's really no comparable experience in my personal and professional career. It was a very unique and influential opportunity.
***  
Sector
Climate Adaptation and Mitigation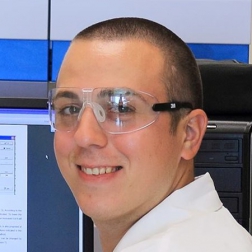 Date Last Modified:
May 15, 2017