Andrew Sartain; Founder and President; Earth Rebirth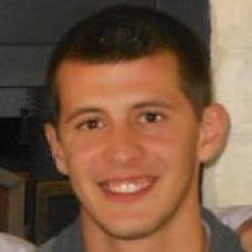 Description
The National Wildlife Federation EcoLeaders Career Center is celebrating the motivating stories and career accomplishments of young professionals making their names (and a difference) in the sustainability movement. We're calling this group of change-makers and rising stars "The EcoLeaders Top 50 Inspirations."
Interviewee: Andrew Sartain
Founder and President
Earth Rebirth
Interviewer: David Corsar, NWF
Andrew is the Founder and President of
Earth Rebirth
, which has recently been awarded the 2014 Recycling Nonprofit of the Year (Metro Environmental Trust of Tulsa), 2015 Environmental Excellence Award for Nonprofits serving communities 40,000 (Keep OK Beautiful) and 2016 Small Business Recycling Award (Norman Chamber of Commerce). His
2014 NWF fellowship
focused on developing an energy management social network allowing consumers to buy, sell & trade energy and fuel with others.
David Corsar: Looking back at your experience with NWF, how did participation as a Fellow help shape your career?
Andrew Sartain:
The training and everything helped us really consolidate the planning tools and the strategies that we needed to move forward. Getting out to that initial training, and getting to meet other fellows who were working on stuff around the country, and being able to exchange ideas and pick each other's brains – I think after that training, it felt like we all had a better idea of what we needed to do to accomplish our goals even though we had already had a good idea of what our goals were going in. The NWF fellowship experience was very valuable, and I really cherish not only the experience and what I learned from it, but the people I was able to meet during it. It really was a once in a lifetime trip when we just spent that one week training together. You feel like you made lifelong friends just because you're all very committed and passionate about what you're doing. So, I'd say that overall it was a very valuable experience that I really enjoyed and cherished.
DC: What was the top thing that you learned in your professional development at NWF?
AS: I would say probably the details behind the project planning that we focused on. There was a lot of stuff that was on how to really lay out the process, and the different steps, and figure out what resources you need and I think that gives all of us a more in depth and comprehensive picture of how to go about our projects. And I'd say that was the most valuable thing from the training – it was not necessarily helping me find the direction I need to go, but how to go in that direction better.
DC: What are you up to these days? What can you tell me about Earth Rebirth?
AS:
Earth Rebirth is the organization that I founded about 5 years ago, so I'm still working on that. Since the fellowship, we've managed to get our own community center, which is about 6,000 square feet, in downtown Norman. Our goal from when I had gone to the training was that we wanted to set up a garden at every school in Norman. We've gone from 5 school gardens to 11 school gardens, and we're hoping to be at 15 by the end of the summer. A lot has happened; we have been very successful with some fundraising campaigns. We did a Kickstarter project to raise $10,000 for Norman High School so they could build an advanced aquaponics system, which is officially serving food in the cafeteria now.
DC: What would you say is your personal mission for sustainability?
AS:
I would say it's probably the same mission as our organization, to be honest. So, our goal is to bridge the gaps between economic and environmental problems and really show people how to take food, energy, and water into their own hands. As you're aware, our generation has heard about the problems since we were born. So, after 40 or 50 years of really trying to raise awareness about those problems, we decided we wanted to focus on being one of the platforms that is giving people the opportunity to find new tools to allow them to solve their own problems and then really get them going. Whether that's growing their own food, implementing renewable energy, or optimizing how you use your water, and stuff like that.
DC: What motivated you to begin this path?
AS:
I'm fortunate enough that as a kid I knew pretty much exactly what I wanted to do - around 5 or 6 years old, I made a personal promise to myself that I wanted to start my own zoo – so we could empower people to take nature and the environment into their own hands. I came to OU studying zoology, and as I was studying it, it just became clear that there was a common trend of what the key problems were – it all came down to our resources and how we use them. And that consistent trend came to the three most important factors in our lives: food, energy, and water. I decided to transition and focus a little bit more broadly on empowering people with those resources. So, my childhood dream that was based around my love for animals just transitioned into this because it seemed like the most relevant way to help people solve their own problems.
DC: Who are your primary "influencers" or inspirations in the sustainability movement?
AS:
That's a good question. Some of the big ones, I'd say
Ric O'Barry
with
The Cove
and all the work he's done with oceanic preservation and dolphins. And I have a lot of random ones of people like
Van Jones
, who is now a CNN correspondent, and then a lot of documentary makers. I'm a big fan of
Josh Tikell
who directed the documentary
Fuel
.
DC: The NWF EcoLeaders program emphasizes acquiring project-based leadership and project management experience. Individuals across the country are working on various projects that align with their skills and interests, and we provide resources for best practices in project design and management and give them a platform to communicate and support each other. And then they can apply for and receive a certification of their leadership development and project management experience. If you were looking to hire someone, and you came across an interviewee with an NWF leadership certification, what would you ask or say to that potential hire?
AS:
My first question would be how they utilized and what they're I would want to know more about their project and what they were actually trying to accomplish and how far they got. I'm one of those people that's always trying to gauge people's expectations of themselves. You know, are they shooting for the stars or are they convinced that just making a step is far enough. Most of my questions would be around what they actually did in the EcoLeaders project.
DC: And how important do you feel obtaining that type of experience is when entering the workforce?
AS:
After the last 5 years of starting my own business, I'd say very important. It's not something that everybody has. Particularly our generation I feel has a lot of theoretical knowledge, and you know, we can google anything, but whether we have experience doing it is a different story.
I'd say that type of project management experience – like I said in the beginning, being able to learn the planning tools, so you're not just knowing what your goals are but how you should actually get there – I'd say that's a very, very valuable skill that this leadership program offers.
DC: What would you recommend to students who want to make a difference for sustainability?
AS:
First, find a group or organization that has that similar interest as you and your passion, and then, really try to commit to helping progress a goal forward. We offer internships to students at OU, and that helps recruit people, but we still have a lot of students who show up and are kind of just dabbling and bouncing around organizations to figure out what interests them the most, but they don't ever really commit to a cause or a project, and then you're only really making an impact so far. There's a lot of indecisiveness I feel like with the younger students where it's like, "oh, I don't really want to tie myself down when there might be another opportunity for me." I think it's really important for them to commit and sink their teeth into something and really try to make it their passion if they want to make a difference.
***  
Sector
Consumption & Waste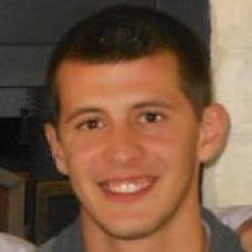 Date Last Modified:
May 15, 2017