Evan Reimondo; Environmental Stewardship Coordinator; National Outdoor Leadership School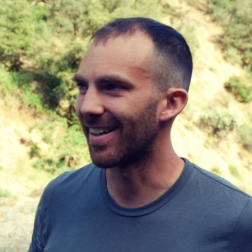 Description
The National Wildlife Federation EcoLeaders Career Center is celebrating the motivating stories and career accomplishments of young professionals making their names (and a difference) in the sustainability movement. We're calling this group of change-makers and rising stars "The EcoLeaders Top 50 Inspirations."
Interviewer: David Corsar, NWF
Evan is the Founder of
Western Sense
, a nonprofit that grew out of his
"Portraits of Wyoming"
NWF Fellowship, and he is an Environmental Stewardship Coordinator at
National Outdoor Leadership School
.
David Corsar: Looking back at your experience with NWF, how did participation as a Fellow help shape your career?
Evan Reimondo:
Looking at the
"Portraits of Real Wyoming"
specifically, it was an idea that I had had, but it really came to fruition when I wrote out the proposal for the NWF Fellowship. From that, it turned into me creating my own nonprofit,
Western Sense
. So in a sense, my whole nonprofit and that line of conservation work I was involved in arose out of the fellowship. I would say that was the biggest impact that it had on me, by far.
Now, granted, the nonprofit Western Sense still exists, but it is kind of in stasis at the moment because I'm working full-time for
National Outdoor Leadership School (NOLS)
right now. I do a little work for Western Sense on the side, when I have the opportunity.
DC: Can you tell me a little about Western Sense, what the mission is, for example?
ER:
The core of it was really built around "Portraits of the Real Wyoming" – trying to tell the human side of the story in environmental change – specifically in Wyoming at first, but with a vision to expand that across the West. So, the mission statement is admittedly broad, but it is "Western Sense is building a resilient and thriving West by improving the health and sustainability of its communities, economies, and natural environments. We involve and invest in the youth because we seek lasting solutions. We restore sense to the modern conversations of Western land and resource management, and we wield collaboration, understanding, training, and innovation as our tools of choice."
The core work, the core project is the "Portraits of the Real Wyoming." Another initiative with Western Sense is to offer professional consulting services to other conservation NGOs doing work that overlaps with our mission. That was a way of finding some financial support for the start of the organization, and it has entailed mostly doing geographic information systems (GIS) work to support other conservation campaigns.
DC: And what is your role at NOLS?
ER:
I'm an Environmental Stewardship Coordinator, and mostly what I do is land management and policy work as it pertains to NOLS operations. There are two main functions of our department. One is to make sure we preserve access to our operating areas, since NOLS operates primarily in Wilderness settings. Mostly in the U.S. it's
"capital-W" Wilderness
, but we are also international in places that offer "wild" experiences. Preserving access gives us a unique lens through which to do conservation work because our business model is entirely dependent on having a pristine, wild experience. So everywhere we operate, we, as a default, become really strong advocates for preservation of those areas.
Most of my work is U.S. focused, and we're involved in land management planning, also other conservation campaigns as they might affect our operations, etc. We're active against the land grab movement - states trying to take federal land – we're very much in opposition of that since our operations are very contingent on the federal permitting system. So, it's kind of a cool thing because we're a long established business on top of having a strong conservation orientation. While we have an economic bottom line, we often act as sort of bridging party to other outfitters and guides that also carry a strong voice in land management issues, so we're often the ones that bring together the conservation NGOs, outfitters and guides, and that business community that's dependent upon these places.
DC: What was the top thing that you learned in your professional development at NWF fellow?
ER:
The training that we did provided a lot of time for critical thinking, self-reflection, introspection, and I think out of that, and additionally being around a group of inspiring peers, it helped me to realize that the people that are doing important work are normal people. They're just pursuing their passions. I would say that it was an impactful part for me, having the opportunity to reflect on, "who does this work?" And "how do you get those things done?" That was one of the big things that I took away from the professional development experience, having that time to reflect and realize that I or you or anybody can empower themselves to do these things, it just takes vision and action.
DC: Speaking of visions and strategic missions, what would you say is your personal mission for sustainability?
ER:
Yeah, I was wrestling with this one a little bit, because in our department, when we talk about sustainability, we're referring specifically to reducing our carbon impact, footprint, and evaluating our baseline sustainability and how we can reduce our impact on the environment. Whereas, my work is more focused on conservation, which is kind of a different form of sustainability - making sure that the places that we love an enjoy are managed sustainably.
I guess if I'm looking at my personal mission, I've always been very passionate about conservation work, and I try to carry that same critical thinking to everyday life. So, kind of practicing what I preach in a practical sense, day to day, things like keeping a garden – we have chickens now, which I'm excited about – and then watching water consumption and all these little things. So, I try to practice that in everyday life to kind of complement my work. Which is sometimes even more challenging than the work!
DC: That's so true! So, what motivated you to begin this path?
ER:
I kind of grew up in the woods – rural western New York – my parents had 20 acres of land, and I just kind of grew up outside, so I was always interested in the natural world and that kind of evolved over time to be interested in preserving the natural world. I think, when I first moved out west for the forest service was the first time that I had known western public lands and the vastness of the national forest system. And I took a lot away from the experiences that I had when I first moved out here, for sure. So, I think preserving those experiences for future generations has become a passion of mine.
DC: Have you had any mentors or career coaches assist you along the way in developing your career path?
ER:
Yeah, my graduate advisor at
Northern Arizona University, Tom Sisk
. He was definitely a big influence on my conservation outlook and the trajectory of my professional career. I went into that program thinking about continuing to work with federal government with the forest service or the park service, but I left with more of an interest in larger, collaborative work and a greater understanding of the important role that NGOs play in conservation work too. And also the influence of science on policy.
Another one that stands out for me, is I did a yearlong
AmeriCorps
fellowship with
American Rivers in California
, and our director,
Steve Rothert
, was a big influence on me. It was similar to the work that I had done in my master's program, but also with a very collaborative spirit to the work they did, really building partnerships and leveraging relationships to do really impressive work. They really opened my eyes to the power of collaboration.
DC: Thinking on both of those mentorship experiences; how would you characterize those relationships, or what exactly made them work?
ER:
It takes an openness on the part of the mentee – to be humble and to recognize that everything is a learning experience. On the other side of it, the mentor also needs to be open, and I think it takes a bit of vision to invest in somebody that is new to a lot of things. To take the time to sit down and bring them up to speed from wherever they are. So, I would say that what stood out with those two was their willingness to invest in me and having the vision that I had potential to do great work. I definitely appreciate them for that – their willingness to share their time despite being really busy people having a lot to do, but still investing in that vision in somebody else.
DC: Do you plan to seek out opportunities to act as a mentor yourself or mentee again?
ER:
Certainly. I think life is a constant learning process. I definitely think about giving back in whatever way I can to people that are in the position I was in. We have two interns in our department right now, so I play a little bit of that role there. I'm certainly not as senior or as experienced as my past mentors, but sharing the experiences that I do have is something that I enjoy and do openly and willingly.
DC: What would you recommend to students who want to make a difference for sustainability in wilderness preservation?
ER: I would say demonstrating your willingness to work hard and be committed to something is usually the first step in getting involved in bigger projects. If you can show that you're passionate, committed, and dedicated, that's usually step one. And then, building on those relationships, and you know investing some of your own time at the front to make things happen will lead to being given the responsibility that you're looking for. Being humble is another part.
DC: What do you mean by that?
ER:
I guess when I think about a younger self, I wanted to make a difference, and I looked around at more senior employees, and I felt like I should have their jobs because I knew I could do what they were doing. But being humble and having the patience and knowing that you need to invest time is necessary.
In terms of making a difference for sustainability, I would say that anybody can throw a lot of hard work into something, but maybe making a bigger difference is having that bigger vision and being strategic about the investment of your time and energy toward what your greater goal might be.
***
Sector
Habitat and Wildlife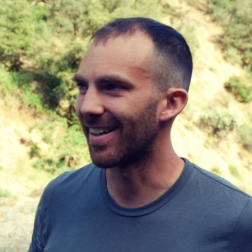 Date Last Modified:
May 15, 2017