Kamilah Martin; Associate Director; ​Jane Goodall Roots & Shoots Program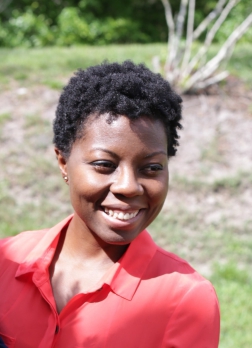 Description
The National Wildlife Federation EcoLeaders Career Center is celebrating the motivating stories and career accomplishments of young professionals making their names (and a difference) in the sustainability movement. We're calling this group of change-makers and rising stars "The EcoLeaders Top 50 Inspirations."
Interviewee: Kamilah Martin
Associate Director
Jane Goodall Roots & Shoots Program
Interviewer: Crystal Jennings, NWF
Kamilah is an Associate Director for the Jane Goodall
Roots & Shoots Program
, which is a global program that "works to give young people the tools and the platform to make a difference in their community." As a
2014 NWF Emerging Leaders Fellow
, Kamilah focused on researching best practices and collaborate with industry leaders to engage underrepresented populations.
Crystal Jennings: Looking back at your experience with NWF, how did your participation as a fellow help shape your career?
Kamilah Martin:
More than anything, participating in the Emerging Leader Fellowship program rejuvenated my desire to continue working in the environmental field. Working in non-profit and in environments where there's a lot of work and you're constantly wearing ten different hats, you tend to get burnt out. Coming together and working with the fellowship cohort and knowing that other passionate, smart and caring people are out there working to make the world a better place was very inspiring and motivating for me. It helped me to buckle down and do some serious thinking and recognizing that, even though it's tough at times, it's worth it because you get to work with great people. I think it was also helpful to have a smaller cohort of people that you could turn to for advice and support. The space was created for collaboration and relationship building which is extremely valuable. It was just great to be able to get together as a cohort and to learn from and engage with each other!
CJ: What was the top thing that you learned in your professional development at NWF?
KM: The one thing I valued and appreciated the most was the opportunity we had to evaluate our strengths as leaders as well as take a look at some very constructive ways that our leadership could be improved. We went through several creative leadership exercises with the moderator. For me, it was helpful to have practical examples that came out of the 360-degree leadership assessment. I've heard of the assessment before but I never got an opportunity to participate in one that was so thorough. I was really interested in getting feedback from as many stakeholders as possible on how I could improve and develop myself as a leader. It's rare to be able to have that opportunity and to look in the mirror professionally. Honestly, I still reference my results and notes to this day. If something is a struggle at work, I think about where that pattern may have come up in the 360-degree evaluation and then it helps me to be very mindful about ways to address a particular issue. It just gives you ways to figure out how to engage effectively and I appreciate that.
CJ: What are you up to these days? What is your role with the Jane Goodall Roots & Shoots program and why did you choose to work there?
KM: I'm the Associate Director at Jane Goodall's Roots & Shoots, which was the same title I had when I participated in the fellowship. I've been there for going on four years. Our organization is growing by leaps and bounds. We've been able to really leverage technology and take advantage of it to reach even larger audiences. We've seen that be extremely successful for us in the past.
Actually, backing up, we at
Roots & Shoots
work to give young people the tools and the platform to make a difference in their community. The program looks different depending on where you are and what particular challenges your community may face. I think something that's really unique about Roots & Shoots is it's a global program and we really focus on helping young people identify what their needs are locally in their community. It's not an adult standing up and saying, "This is what you need to be working on; this is what's important" but it's giving young people the tools and encouragement to identify challenges for themselves as they consider their environment.
We're also training educators and group leaders on how to work with young people to implement this model. It's been really exciting and we see really great results when young people feel like they have the power to decide what they think is important. For example, some young people focus on doing environmental and conservation work while others, who may be in urban areas, may address issues like graffiti and homelessness. The projects are really broad. So my role in the organization is to keep our program growing and working with educators around the county to make sure they feel supported and have the tools and resources that they need. I also have the opportunity to work with some of our global JGI colleagues which is extremely exciting. Again, my specific role is to lead the youth leadership, education and member engagement teams and to make sure that we're reaching our goals and supporting our members.
The reason I chose to work for the Jane Goodall Institute was mainly my interest in helping young people reach their fullest potential. I also became interested in the environment and nature. I found the job description randomly posted online and the stars aligned and I've been here ever since. It's been a good role for me.
CJ: What would you say is your personal mission for sustainability?
KM: Everything that I tend to do always gravitates to helping young people reach their full potential. My personal mission these days is reminding myself constantly that everything is connected and understanding that any of the actions I take, in one way or another, are going to impact just about everything around me.
For me, that has resulted in making sure that I'm maintaining a connection to and an appreciation for nature. I love being outside. I love finding new places to hike and explore. It's where I find balance. Maintaining that connection with nature and reminding myself that I'm just a small piece of this big huge puzzle and making sure that I'm mindful of the things that I do and how they impact the people in the world around me is my personal mission for sustainability.
CJ: What motivated you to begin this path?
KM: I was never a big environmental-nature-conservation person growing up. I did spend a lot of time outside but I never thought of myself as a nature person. What made it relevant to me is when I spent a short period of my life living in Los Angeles. Los Angeles weather is nice all year round so I spent a lot of my time outside and one of the core groups of people I met there was really into hiking so I tried it out. I didn't picture myself enjoying it, but I loved it! You're engaging, you're talking, you're walking with different groups throughout the hike, you're learning, and you're taking in nature. Like I said, the weather was gorgeous and something just clicked for me. I was away from my family and lonely but hiking made me feel like I was connected to something. Nature just brought this sense of peace and balance and so from there I started making it a priority in my life. It just so happened that I ended up working for the organization I work for because they focus on connecting people with nature and helping young people to have a respect and love for their natural world. I got lucky.
CJ: Who are your primary "influencers" or inspirations in the sustainability movement?
KM: I'm really into grassroots movements and I appreciate the big names and people that are out there and very visible, but I find the most inspiration in people that are making moves locally and doing things for young people. Going back to that passion of mine, I admire people who are out there getting their hands dirty and bringing other young people into this conversation. There are two women that I've been following recently just for their efforts to include and encourage diverse voices in this conversation and those women are Rue Mapp and Teresa Baker. Both of them started addressing ways to get people out in nature and it's grown a lot over the past several years that I've been following them. I know they've been invited to large conversations about how to increase diversity. They're pushing the envelope and pushing that conversation forward. I've really just been admiring their work lately.
CJ: Did you have any mentors or career coaches assist you in developing your career path?
KM: I never had a formal mentor or career coach. I've participated in many internships and fellowships and I've learned a great deal from people but what really helped me in my career has been working with a series of strong and smart women bosses. I've looked up to them from the "sidelines" and I've learned things like how they command a room, audience and subject manner. I may not have done the best job letting them know that they are mentors to me – I'm working on that – but these women have influenced my life and my career and that's been really important to me. I've really been lucky because for pretty much all of my jobs, I've had really strong women bosses who are really interested in developing other young people and young leaders. They've just been great about sitting down with me and talking me through different questions I may have about my career and next steps. So, I haven't viewed them as formal mentors but we've definitely have had that type of relationship.
CJ: How would you describe that relationship? What made it work?
KM: It was very laid back and for me that worked because I don't do well with formalities. I think people that are open and don't make you feel like you're a burden are the best mentors. People who "walk the talk" and you can really learn from their actions. That's what works for me, just being able to be in the room with them and pick up little pieces on how they might run a meeting or ways they engage an audience; how they might handle a particularly difficult situation; these are things I can pick up from.
CJ: Do you plan to seek out opportunities to act as a mentor or mentee again?
KM: I would love to! In my current role, I tend to serve as an informal mentor to a lot of the young people we work with. We have a National Youth Leadership Council that's part of the Roots & Shoots program and every year between 25 to 35 high school and college students from around the country are accepted into our professional development program, so opportunities arise for me to lend guidance and support. I love being in that role. I would love to continue to serve in this role.
CJ: What would you recommend to students who want to make a difference for sustainability in the environmental education sector?
KM: My advice is broad for this question and it can apply across any sector. Get your hands dirty! I worked in a lot of different industries. I had many different jobs and internships. What that does is it helps you to narrow down what you are interested in and maybe even what you're not interested in. You just chisel away into you come up with the sculpture for what works for you and your personality. Intern anywhere you can. Get to know people and step outside of your comfort zone. You never know what might happen. I never thought I would like hiking and it kind of changed my life. Get out and experience as much as you can. Ask a lot of questions. Find people that you can look up to and learn from and it will fall in place from there.
CJ: For your sector: What should students study? And are there particular credentials of relevance to employers? What about internships or hands-on experience?
KM: What I generally advise, based on what has worked for me, is be a generalist. If you have passion around one particular thing, then by all means become an expert at that thing but for me, I never really had that. I like liberal arts education because you learn different things and you learn how to think critically so that's what worked well for me in a management role. I'm able to sit at the table and engage with different stakeholders. Again, if students have a particular passion and that's what they live and breathe, then that's what they should focus on and study; otherwise, I appreciated being a "jack of all trades." I studied business in undergrad and I did a MPA for graduate school. My studies helped me to see multiple sides of issues. I get to see how a bunch of different sectors interact to be able to get stuff done.
CJ: How might certification as NWF EcoLeaders make a difference to employers?
KM: Generally, employers and good leaders like to see candidates who show that they've been applying themselves outside of just going to work and coming home; people who are engaged in different things outside of work and school life. If I were to see the certification on a resume when I'm hiring, I would be curious about it and ask the candidate what's it all about. I would think that it would give me a little more insight about their character. It would indicate that they are a person who will go over and beyond and they are interested in their own personal growth and development. These are the kind of people I want to hire. As an employer, I don't know specifically how much an EcoLeader certification may mean but I would be curious and may even look it up before I interview the candidate. I would consider giving that applicant extra points.
  ***
Sector
Community & Environmental Justice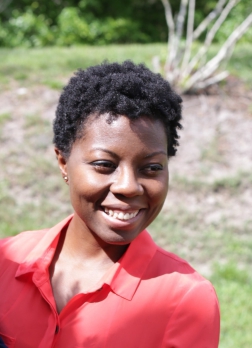 Date Last Modified:
May 15, 2017