Sean Hackett; Environmental Protection Specialist; Colorado Department of Public Health and Environment, Air Pollution Control Division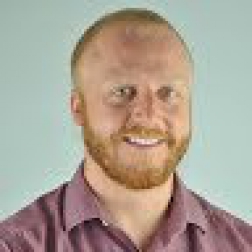 Description
The National Wildlife Federation EcoLeaders Career Center is celebrating the motivating stories and career accomplishments of young professionals making their names (and a difference) in the sustainability movement. We're calling this group of change-makers and rising stars "The EcoLeaders Top 50 Inspirations."
Interviewee: Sean Hackett
Environmental Protection Specialist
Colorado Department of Public Health and Environment, Air Pollution Control Division
Interviewer: David Corsar, NWF
Sean is an Environmental Protection Specialist at the
Colorado Department of Public Health and Environment
, where he works on regulations and policies to reduce air pollution emissions across various sectors. As a 2010 NWF Summer Legal Intern, Sean focused on litigation and research regarding the Endangered Species Act, National Environmental Policy Act and National Forest Management Act.
David Corsar: Looking back at your experience with NWF, how has participation as an NWF Intern help shape your career path?
Sean Hackett:
In addition to focusing on litigation involving the Endangered Species Act, National Environmental Policy Act and National Forest Management Act while interning at NWF in Missoula, Montana, I conducted legal research on a transportation project that would have facilitated production of Canadian oil sands. The project would have transported wide load, oil sands production equipment through a wildlife and wild and scenic river corridor. While this transportation project would have had negative impacts on wildlife, this research really piqued my interest in the public health impacts of energy development, including impacts to the climate and air quality. NWF's emphasis on balanced, common-sense solutions to environmental problems has helped guide me in my career in environmental law and policy as I frequently have to reconcile conflicting interests and views to find common ground.
DC: What was the top thing that you learned in your professional development with NWF?
SH: I learned that environmental issues are seldom simplistic, black and white, or good versus evil scenarios. A balanced perspective and common-sense approach to problem solving are critical to finding workable solutions. To improve my skills in this regard, I've focused some of my academic and continuing education courses around mediation and alternative dispute resolution. While many of the citizen lawsuit provisions in environmental laws are powerful tools to further conservation goals (and are often necessary), these lawsuits can be contentious, polarizing and ineffective in the broader effort to win over the hearts and minds of people with conflicting views. On the other hand, compliance with mediated agreements, negotiated policies or voluntary efforts can be high because the parties work together to gain understanding and reach mutually beneficial outcomes.
DC: What are you up to these days? What is your role at CO Department of Public Health and Environment, and why did you choose to work there?
SH:
I currently work as an Environmental Protection Specialist in the Air Pollution Control Division at the
Colorado Department of Public Health and Environment
. In this role, I develop, interpret and implement regulations and policies designed to reduce air pollution emissions from a variety of commercial and industrial sectors in Colorado, including utilities, oil and gas and transportation. This requires me to reach out to diverse stakeholders ranging from private companies and government agencies to nonprofit organizations and environmental justice communities. It also requires me to work in cooperation with other staff to negotiate and present proposed rules for adoption by the
Colorado Air Quality Control Commission
. I've also had the opportunity to accompany inspectors and our Small Business Assistance Program to go out in the field and learn more about the facilities we regulate. I chose to work here because I am immensely passionate about protecting public health and the environment and this position has given me a seat at the decision-making table in a way that utilizes my legal background and experience in the nonprofit sector.
DC: What would you say is your personal mission for sustainability?
SH: My personal mission for sustainability is to reduce my personal environmental footprint while using public policy and law as vehicles to encourage others to conserve natural resources.
DC: What motivated you to begin this path?
SH:
I grew up in the remote and arid San Luis Valley in southern Colorado with a family that instilled a conservation and public service ethic within me at a very young age. Much of my time growing up was spent hiking, fishing, swimming and playing in open spaces and wild places. The region's scarce water resources were often stretched thin to balance the competing needs of residential and agricultural water use and wildlife and public lands conservation. With this backdrop, living in the Valley required an appreciation of how finite natural resources are as well as a desire to find common ground and achieve compromise. This appreciation and desire matured into advocacy and motivated me to pursue a career in environmental law and policy.
DC: Did you have any mentors or career coaches assist you in developing your career path?
SH:
I leaned pretty heavily on my college and law school's career service departments for networking, job search and resume writing tips. Mike Chappell with the Gonzaga University Environmental Law Clinic was my supervising attorney and was a champion of water quality in Northern California and Eastern Washington until his recent passing. Tom France with NWF's Missoula office was also a great mentor and I still keep in touch and use him as a reference to this day.
DC: If so, what made those mentorship relationships work?
SH:
These relationships worked because they were based on mutual respect and open communication of expectations and criticisms. I felt like my input was valued and I was encouraged to ask as many questions as I could. Also, Tom France took the office on a rafting trip and we got to meet a US Senator and Mike Chappell took us into the field to investigate potential Clean Water Act violations; so keeping it fun and interesting definitely helped!
DC: How important do you feel obtaining project-based leadership experience is when entering the workforce?
SH:
Project-based, hands on leadership experience is absolutely essential and can set yourself apart from your peers when entering the work force. By interning at NWF and working in my law school's environmental law clinic, I was able to work on real-world issues, gain valuable skills, and make important professional connections. While in college and law school, I would try to coordinate class assignments around actual causes or volunteer opportunities through local nonprofit organizations so I could get academic credit and have an impact in the community. This was a good opportunity to seek paid work from these groups on other projects down the road.
DC: What would you recommend to students who want to make a difference for sustainability in your sector?
SH: Don't lose sight of what motivated you to begin this path. Whether on paper as an official nonprofit or in your own head, establish a mission statement, core values and strategic plan for yourself. Identify what you're willing to compromise on and where you draw the line. Align yourself with groups or causes you care about, but don't put yourself in a bubble and discount conflicting worldviews or alienate potential allies. While compromise and understanding are key, never compromise your core values and recognize that sometimes, there are some things that you just can't understand. Some people are flat out wrong sometimes and some outcomes are simply unacceptable and there's no reason to bow down to that!
***  
Sector
Climate Adaptation and Mitigation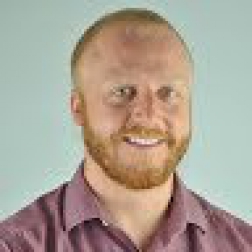 Date Last Modified:
Nov 14, 2018