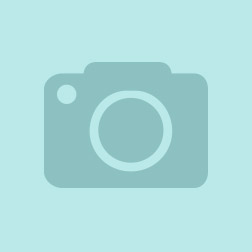 Plan -
In order to effectively participate in a campaign it is important to educate yourself about the issue and the work being done to address it. Take the time to read the resource(s) of your choosing provided in the resource bank on the right to learn more about wildlife crossings and the LA Cougar campaign to determine how best you can help to make an impact in this important work to provide habitat for wildlife.

Check the box once completed
Yes, I have learned about the #SaveLACougars campaign and the importance of Wildlife Crossings
Select the resource(s) that you chose to access
When Mountain Lions are Neighbors (first chapter)
Do -
Now that you've become educated about the work being done to create wildlife crossings, you can get to work and choose an action that you can take to help the cause! Be sure to be realistic in the level of impact that you're able to take at this point and think through the resources you will need to help you accomplish your goals.
Which action(s) did you take to participate in the campaign?
Urged the U.S. Department of Transportation to support the creation of a wildlife crossing at Liberty Canyon
If you selected Other, please list the action you took to participate in the campaign.
ODOT is the transportation dept for the state of oregon. There are wildlife crossings more so in the eastern part of the state.
Communicate -
Remember the phrase, "If a tree falls in a forest and no one is around to hear it, does it make a sound?
Which method(s) did you use to communicate about the campaign and your related action(s)?
Other
If you selected Other, please list the method you used.
Im on the public works committee for my hometown and have brought up this issue.
Sustain -
So by now you've taken the time to learn about the issue, determined what action you could take to help make an impact, and communicated to others. Now it's time to reflect on the lessons you learned through this experience and figure out what you can to do help sustain your efforts beyond your initial action.
Which action(s) did you take to help to sustain your effort on this campaign?
Asked your sustainability office to include wildlife corridors into their planning, or the main campus plan

Submitted by:
Michael Calhoun
Date Last Modified:
Jun 7, 2021