North Apartments Expanded Composting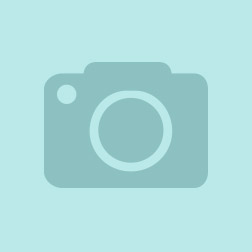 CORE REQUIREMENTS
You must complete ALL 6 core requirements and earn a minimum of 25 elective points - at least 2 points from each of the four main leadership categories (Plan, Do, Communicate, Sustain). We recognize that this list might be overwhelming, but once you start reading through, we are sure you will see that you have already been doing a lot of this work!
EcoLeader Project URL (project must be hosted in NWF EcoLeader community to be eligible for certification)
http://scholarworks.umass.edu/sustainableumass_studentshowcase/11/
Core Requirements
1. Developed an EcoLeader profile, including my personal EcoMission., 2. Contributed to a project in one or more of the following ways: created or added to the EcoLeader project profile, project updates pages, and/or the application for certified project status. Project name and URL are listed below. (All projects must be hosted on EcoLeaders site to be eligible for certification), 3. Informed myself of leadership models and principals in one or more of the following ways: Read articles on leadership, participated in an NWF EcoLeaders webinar series, and/or participated in equivalent program offered by other organizations., 4. Encouraged the wider EcoLeaders community by contributing an idea, question, comment, article, video or photo in the community related to my or others' projects, or to relevant leadership topics., 5. Secured one or more endorsers for my EcoLeader Recognition application who are willing to support my career and civic endeavors and to serve as references as I apply for career or continuing education opportunities.
Endorser Title
Director of Residential Life Student Services
Endorser Organization
University of Massachusetts Amherst Residential Life
Endorser Email
dbond@umass.edu
PLAN
You've identified what you're passionate about and declared your EcoMission, and you're ready to take action to bring about positive change on your campus or in your community, good for you! Now it's time to map out a plan that will help you stay on track and be prepared to succeed. Taking the time to create a well thought-out plan will help your project run as smoothly as possible.
VISIONING, PLANNING, OR RESEARCH
Identified a need and invented a project to address it., Clarified project outcomes and measures of success., Designed or tested strategies and tactics (including various technologies, vendors, or costs)., Developed short and long-term goals and specific activities to achieve them., Coordinated a "request for proposal" (RFP) or similar process., Surveyed people to help define project vision, needs, priorities and/or strategies., Integrated the project as a committee in an existing decision-making structure on campus or in the wider community, such as the student government council, campus strategic planning process, city council ordinances, or even a national or international policy., Secured placement of the project within the campus or community strategic or master planning documents or processes.
RECRUITING OTHERS
Recruited one or more other individuals for the core project team., Recruited volunteers to help with the project (beyond the core project team)., Met with campus faculty or staff and received support for the project., Recruited representatives from one or more departments or organizations as advisors, board members, or in other leadership capacities.
BUDGETING AND FUNDRAISING
Developed a budget for the project (expenses regarding materials, promotions, etc.), Initiated or secured funding through a campus or community revolving loan fund., Applied for a grant or scholarship for the project.
DO
PROJECT MANAGMENT AND LOGISTICS
Developed a project management plan with timeline and assigned tasks to team members. , Secured use of building space, land, goods or services., Organized materials, goods or services needed for volunteer service. , Kept a team up-to-date regularly over the course of the project., Documented and maintained a calendar for the project or managed scheduling for key meetings., Worked with the team to prioritize ideas for the project., Lead effective meetings with a pre-stated agenda and notes after.
EDUCATION, TRAINING OR OTHER SUPPORT
Educated myself through reading, participating in a leadership or skills training and/or earning a related credential., Incorporated an educational program, flyer, or video into campus orientation for new students, faculty or staff.
Coordinated grants, fellowships or scholarships for students, faculty or staff project and professional development.
PROJECT ADVOCACY AND NETWORKING
Developed an advocacy campaign in support of the project (email blasts, postering, educational gatherings, etc.)
Attended events to meet new people who could help with the project or to build reciprocal support around similar aims or researched events for our team to attend to advance the project., Prepared promotional print or web materials.
TECHNOLOGY AND SCIENCE
Developed an app or software to help with the project., Gathered scientific data on a regular basis for the project.
COMMUNICATE
MARKETING, COMMUNICATIONS, AND TELLING THE STORY
Prepared a document (e.g. press release, flyer, etc.) that explained the project vision and accomplishments., Created posters, banners, illustrations or other visuals for the project., Developed a marketing/communications campaign for the project (including social media, email, postering, coffee breaks, etc.), Wrote and placed an article on the project in an on-line or print publication (on campus or beyond).
Took photos or videos at project events, and secured releases for their use.
MEASUREMENT, EVALUATION AND REPORTING
Designed or conducted a formative, summative, goals-based or goals-free evaluation of the project., Engaged faculty or students in statistics or related disciplines to help design and implement evaluation., Recruited science or technology faculty or students to monitor data., Took photos or videos before, during and after project, securing any necessary releases for use., Developed a summary report on goals, findings or impacts.
SUSTAIN
FOSTERING REFLECTION AND CONTINUOUS IMPROVEMENT
Facilitated reflection on lessons learned with one or more teams., Reviewed and revised plans, goals, or policies.
CULTIVATING ENERGY AND RENEWAL
Facilitated wellness for myself and others through physical exercise., Cultivated a mentor or sought advice from others to help manage my personal and professional growth., Engaged the support of professionals with team building, leadership, communications or structure.
Other: Add up to three other actions that you think are important:
Continued working with graduated student, who transitioned to another University. Ensured environmental health and safety regulations were followed by the project.

Submitted by:
Kevin Hollerb...
Date Last Modified:
Feb 24, 2016