Toyota Green Initiative 2013-14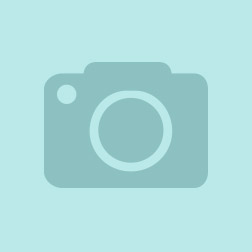 CORE REQUIREMENTS
You must complete ALL 6 core requirements and earn a minimum of 25 elective points - at least 2 points from each of the four main leadership categories (Plan, Do, Communicate, Sustain). We recognize that this list might be overwhelming, but once you start reading through, we are sure you will see that you have already been doing a lot of this work!
EcoLeader Project URL (project must be hosted in NWF EcoLeader community to be eligible for certification)
http://www.nwfecoleaders.org/projects/home/113
Core Requirements
1. Developed an EcoLeader profile, including my personal EcoMission., 2. Contributed to a project in one or more of the following ways: created or added to the EcoLeader project profile, project updates pages, and/or the application for certified project status. Project name and URL are listed below. (All projects must be hosted on EcoLeaders site to be eligible for certification), 3. Informed myself of leadership models and principals in one or more of the following ways: Read articles on leadership, participated in an NWF EcoLeaders webinar series, and/or participated in equivalent program offered by other organizations., 4. Encouraged the wider EcoLeaders community by contributing an idea, question, comment, article, video or photo in the community related to my or others' projects, or to relevant leadership topics., 5. Secured one or more endorsers for my EcoLeader Recognition application who are willing to support my career and civic endeavors and to serve as references as I apply for career or continuing education opportunities.
Endorser First Name
Felicia
Endorser Organization
Building Green Initiative
Endorser Email
iask@bellsouth.net
PLAN
You've identified what you're passionate about and declared your EcoMission, and you're ready to take action to bring about positive change on your campus or in your community, good for you! Now it's time to map out a plan that will help you stay on track and be prepared to succeed. Taking the time to create a well thought-out plan will help your project run as smoothly as possible.
VISIONING, PLANNING, OR RESEARCH
Identified a need and invented a project to address it., Clarified project outcomes and measures of success., Designed or tested strategies and tactics (including various technologies, vendors, or costs)., Developed short and long-term goals and specific activities to achieve them.
RECRUITING OTHERS
Recruited one or more other individuals for the core project team., Recruited volunteers to help with the project (beyond the core project team)., Met with campus faculty or staff and received support for the project., Met with the campus president or chancellor and secured support for the project., Organized or facilitated one or more project committees, or served as liaison for multiple committees., Recruited representatives from one or more departments or organizations as advisors, board members, or in other leadership capacities.
BUDGETING AND FUNDRAISING
Developed a budget for the project (expenses regarding materials, promotions, etc.), Raised funds for the project.
DO
PROJECT MANAGMENT AND LOGISTICS
Organized materials, goods or services needed for volunteer service. , Worked with the team to prioritize ideas for the project., Lead effective meetings with a pre-stated agenda and notes after.
EDUCATION, TRAINING OR OTHER SUPPORT
Educated myself through reading, participating in a leadership or skills training and/or earning a related credential., Coordinated leadership or skills training for other students., Encouraged at least one team member to try something new.
Integrated questions about participation and support of the proje, Prepared a checklist of items to bring to an event.
PROJECT ADVOCACY AND NETWORKING
Met with the campus or student body president about policy development and/or revisions in support of the project., Wrote or passed a campus policy in support of the project., Developed an advocacy campaign in support of the project (email blasts, postering, educational gatherings, etc.)
COMMUNICATE
MARKETING, COMMUNICATIONS, AND TELLING THE STORY
Developed a marketing/communications campaign for the project (including social media, email, postering, coffee breaks, etc.)
Prepared a press advisory or statement for the project., Took photos or videos at project events, and secured releases for their use., Reached out to diverse groups on campus or in the community that had not been previously engaged in the project.
MEASUREMENT, EVALUATION AND REPORTING
Took photos or videos before, during and after project, securing any necessary releases for use., Engaged media students, faculty or staff to assist with photography, videography or writing articles about the project's impacts.
SUSTAIN
CULTIVATING ENERGY AND RENEWAL
Cultivated a mentor or sought advice from others to help manage my personal and professional growth., Designed ways to share, distribute or decentralize responsibility to lighten the load for myself and others.

Submitted by:
Bilal Key
Date Last Modified:
Jun 2, 2015